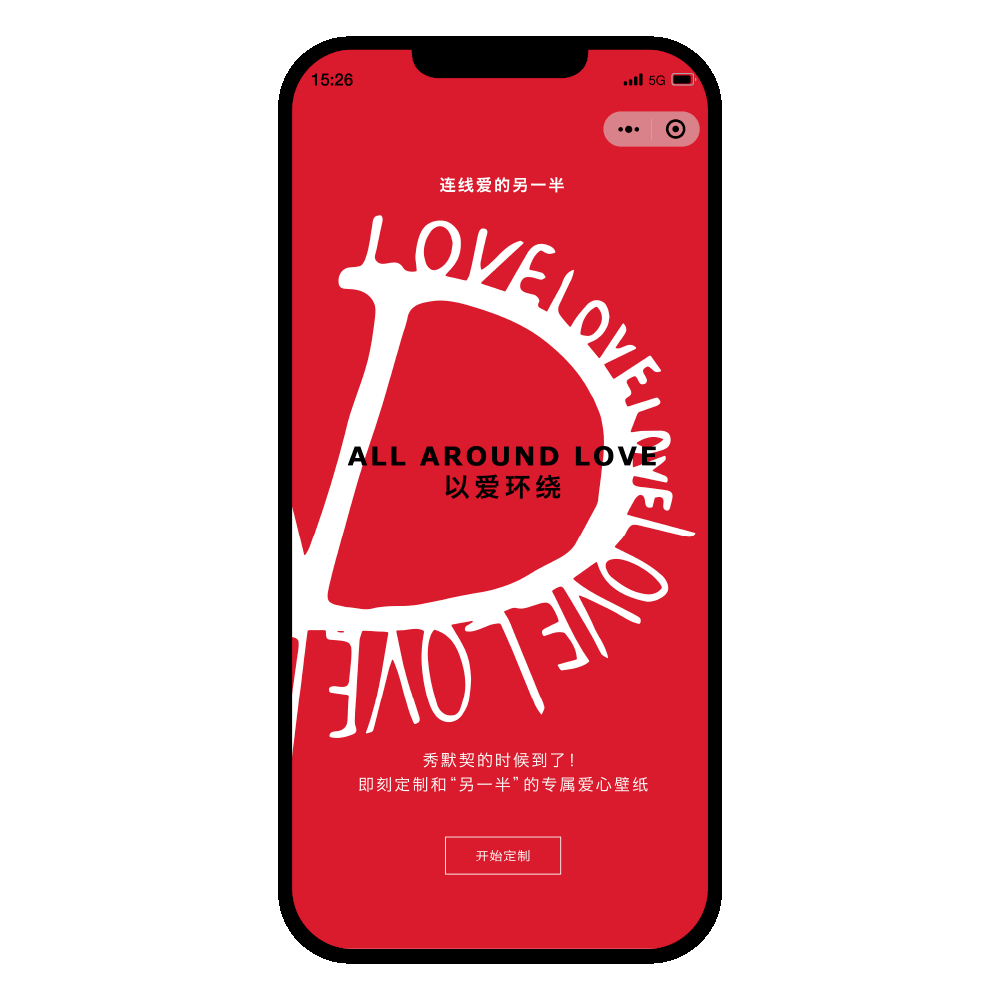 All Around Love
Commisioned by Valentino
2022


Category
Interactive Experience, Installation,
Role ︎ Creative Proposal, UX Design, Animation
Tool ︎ Figma, After Effects
Collaborator ︎ Created with the team at
StudioNOWHERE
With the Chinese Valentine's day approaching, we were commisioned by Valentino to launch a romantic experience both online and offline. With the theme of "All Around Love", we created an mobile experience and an offline interactive installation.

Couples are invited to each draw a half of the heart. Once the interaction is completed on the phone, the combined shape will form a uniqe heart and pop up on the LED display. The installation is inspired by valentino's V-logo. Together with the mechanical parts, the heart and installation form a perpetually moving machine that celebrates love.